There's More to MASCARA than Meets the Eye
Lash-Enhancing Substances in Mascara – Do They Really Work?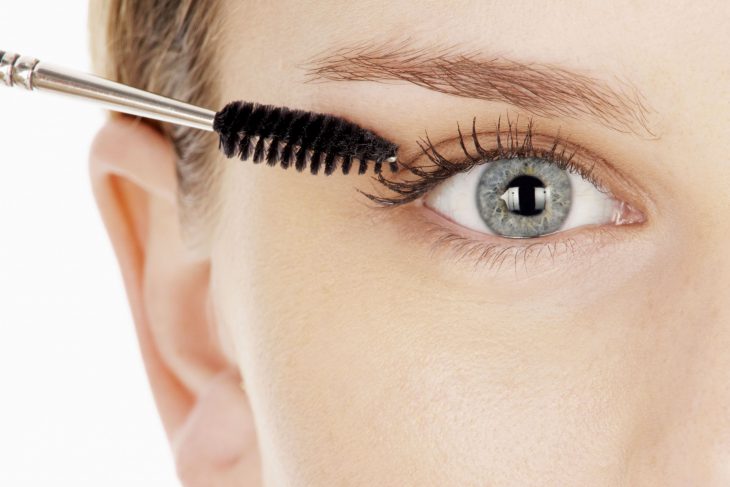 A good mascara effectively defines your look, extends, thickens and curls the lashes. The best mascara does it all plus it nourishes, moisturises and enhances regeneration. It does it all thanks to extra ingredients.
What are lash-nourishing ingredients in a mascara? There are a few substances which are most commonly added to mascaras to gift the product with additional qualities. Many women, however, think that they actually don't change much. Therefore, let's check how nourishing substances really work in mascaras!
Argan Oil
Mascara enriched with argan oil is a thing. I guess it's thanks to the popularity of natural oils in beauty care. Plant ingredients are enjoying a renaissance in skin and hair care products. How does an argan oil-infused mascara work? The oil may make the consistency a bit oilier. Surely, the thickening effect is less impressive. On the other hand, it brilliantly moisturises, nourishes and adds shine. Argan oil is also famous for its strengthening properties and heat protection effect.
Vitamin E
You should go for mascaras containing vitamin E. This ingredient hides among other ingredients and it's called Tocopheryl Acetate. It is commonly known as the vitamin of youth because of the antiaging power. What functions does vitamin E play in a mascara? It supports cellular renewal and has antioxidant effects (neutralizes free radicals). Thanks to the vitamin, your mascara adds elasticity, delivers nutrients and makes lashes strikingly stronger.
Arginine
Arginine – natural amino acid – isn't as popular in mascaras. It doesn't make much sense because it's essential for lashes. Mascaras with arginine make a perfect choice for people having weak lashes as it's an enhancing substance. It may prevent lash loss and stimulate growth, as well as keep them moisturised. Arginine in a mascara transports other nutrients to hair follicles, too.
Pro-vitamin B5
On the other hand, panthenol-rich mascara is a good option if you want a gently conditioning product. It's because pro-vitamin is a multitasking ingredient – not only does it boost elasticity and smoothness but also intensifies shine and enhances the general condition of lashes. Mascara with panthenol gives a stunning makeup effect and strengthens the hydro-lipid barrier at the same time so lashes don't lose moisture.
Soy Extract & Wheat Extract
Soy and wheat extracts are two ingredients which usually come together. In many hair and lash care products, they work as additional ingredients which prevent hair/lash loss and accelerate growth. A mascara including soy and wheat extracts makes a good choice when you expect reinforcement, repair and full care. Such a mascara has antiaging effect and surely saves lashes from negative consequences of wearing makeup daily.
Silk
The mascara may also be enriched with silk which is common in hair products. Its benefits for lashes are similar – it adds shine, smoothness, elasticity yet mostly it makes eyelashes stronger. Healthy lashes can't be short of proteins so each deficit of this ingredient can be easily fixed thanks to silk proteins. That's the very reason many women go for silk-infused mascaras, bargaining for mind-blowing silk-like lashes.