There's More to MASCARA than Meets the Eye
The Best Eyelash Treatments? We're Revealing Celebrities' Lash Boosting Secrets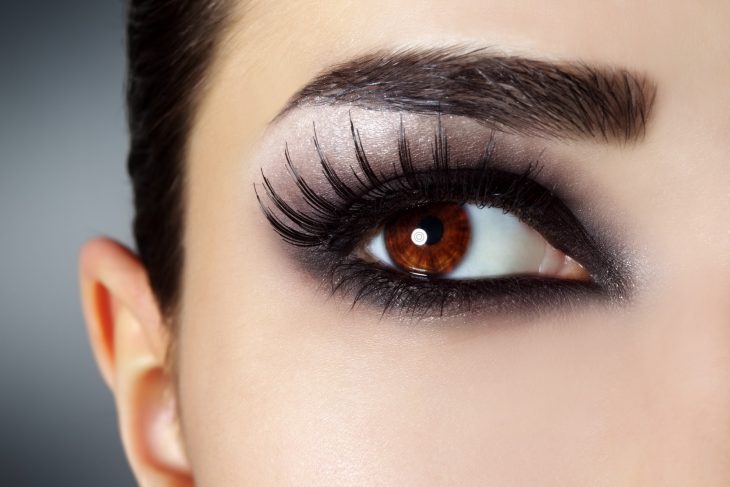 Certainly, stunning eyelashes are frequently the genetics. After all, some of us were gifted by Mother Nature with amazing lashes, whereas the others have rather thin hair that is far from being perfect. Do you often dream of having lashes just like celebrities or models do? You don't even realize how many of them used to have problems with the hair growing around the eyes and were dreaming of thick, 3D lashes. Nowadays, many actresses and models report taking care of their eyelashes in a natural way, resigning from having extensions done. The celebrities are aware of the damages such procedures do to tiny hair surrounding the eyes. Find out how and what use to condition lashes so as they can grow long and thick.
Gentle and Tender Makeup Removal
This might seem banal but it constitutes an extremely vital aspect of lash care. The more delicately you treat the lashes while removing mascara, the prettier and stronger they become. The best makeup removing lotions don't only take care of eyelid skin, moisturise and highlight dark circles but also nourish lashes and protect them against mechanical damages. Another advantage of such high-rated makeup removing lotions is that you don't have to rub the lashes vigorously to get rid of the colour cosmetics.
While choosing an eye makeup removing lotion always check whether it's hypoallergic and whether it's composed of natural substances that condition lashes and skin around them. Many beauticians and makeup artists recommend using makeup removing lotions featuring eyebright, cornflower or chamomile extract.
Green Tea on Eyelashes
The fact that green tea is beneficial for our health is known to almost every kindergartner. It's also worth realizing that green tea is a potent cosmetic. It's owed to a high concentration of polyphenols and flavonoids that regenerate, nourish, combat free radicals and display antioxidative action. Green tea is perfect for being used as an alternative to face toner, hair rub, scalp lotion and eyelash conditioner. All you have to do is brew strong green tea infusion and using a brush (you can use a clean mascara wand) apply the infusion to lashes and eyebrows. You can expect your hair getting stronger after a few months of regular use.
Eyelash Oiling
Although eyelash oiling doesn't sound appealing, it can bring out truly satisfying effects and can considerably strengthen the state of lashes. Just keep applying a selected oil – jojoba oil, castor oil, sweet almond oil – to eyelashes and eyebrows once a day, at bedtime. After a few months, the hair is supposed to improve its condition, and this shall be easy to notice by thicker and healthier eyebrows and eyelashes. When it comes to castor oil, it will additionally darken the hair.
As mentioned earlier, it's better to do eyelash and eyebrow oiling before going to bed because fat oil doesn't serve well as a mascara primer. Simply, it may encourage a mascara to run down the lashes since its grip might be significantly weakened by the oily substance.
Eyelash and Eyebrow Serum
Transparent liquid with a thin brush works like a concentrated eyelash serum. Undoubtedly, eyelash serum has taken the cosmetic market by storm and won hearts of women from all over the world. It's definitely worth trying out its action. After all, this is a product dedicated to eyelashes that aims to boost the hair's health. The best eyelash serums literally work wonders. They are able to accelerate lash growth in 4 weeks, make them ticker and produce the multi-lash effect. Using an eyelash serum is recognized as the best treatment for those who suffer from short and thin lashes complex. Last but not least, an eyelash serum which composition is really good will work on eyebrows equally well.