There's More to MASCARA than Meets the Eye
Eyebrow and Eyelash tinting: advantages, contraindications and tips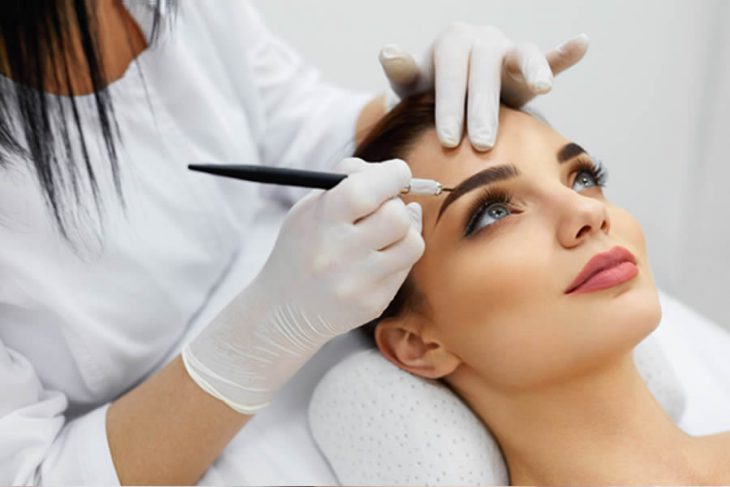 Henna emphasizes the eyes and corrects the shape of the eyebrows. It is ideal for women who naturally have light coloured hair. What to apply henna? What are the advantages and disadvantages of it? And what should you pay attention to when tinting eyebrows and eyelashes at home?
How to apply henna?
In general, henna should be prepared and applied on the eyebrows. Once it is ready, the eyebrows need to be washed with warm water. After that, the brows should be plucked in order to obtain a desired shape. When it comes to eyelash henna, it is applied on the eyelashes to get the colour.
It's best to go to a beauty salon where the professional will choose the correct colour. Although it seems to be a fairly easy procedure, it is not at least at the beginning.
Henna – advantages:
it is a cheap and durable – the effect lasts from 3 to 4 weeks,
it saves time – done once a month can replace the daily make-up of the eye,
it has strengthening and protecting properties – it not only covers the hair but also thickens it.
Henna – contraindications:
chalazion,
mechanical injuries around the eyes (abrasions, irritations, scabs, small wounds),
infectious diseases,
swelling and redness of the eyelids,
contact lenses,
allergy to henna.
How to apply henna at home?
Before you start, prepare:
henna, matching the hair colour, preferably darker or lighter in tone,
hydrogen peroxide (3%),
container to mix henna with hydrogen peroxide,
brush to apply the henna,
tweezers to shape the eyebrows after,
petroleum jelly, to protect the skin from tinting.
Carefully remove the make-up.
Prepare henna powder or cream and add the hydrogen peroxide to obtain a creamy consistency.
Apply petroleum jelly to the areas around your eyes.
Apply henna to the eyebrow arches with continuous movements so that you give them appropriate lengths and shapes.
Wash your eyebrows after 1-10 minutes depending on what effect you want to achieve. Use a cotton swab soaked in soapy water. Start with the eyebrow, which was painted first.