There's More to MASCARA than Meets the Eye
How to find the mascara that will stay with you forever?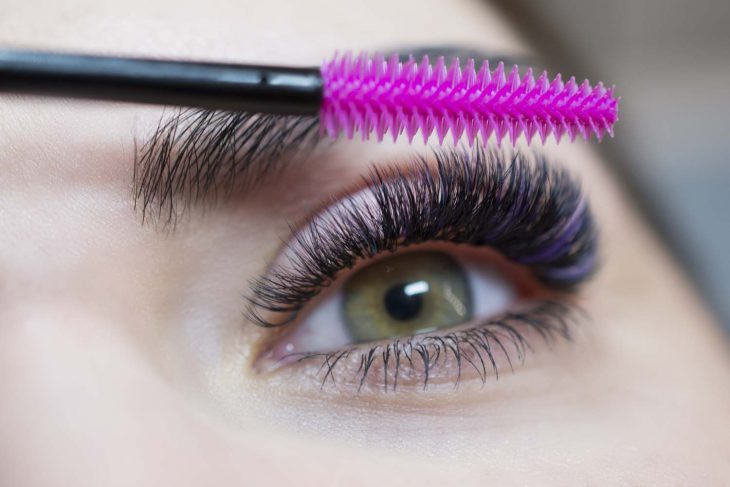 Do you remember the first mascara you filched form your mum or bigger sister? On that day you saw your eyelashes in a completely new light: incredibly dark, slightly longer and significantly enhanced. Your new image astonished you, didn't it? Today, when you are fully aware of how a good mascara can turn your lashes around, surely you're looking for a cosmetic that will appear to be the only one. How to find it? What does make a mascara stand out? We're going to reveal the secrets of the perfect mascara.
How to recognize a good mascara?
1. A good mascara – brush
A mascara brush can be compared to a chisel used by a sculptor. It should be perfect, have the right shape, ergonomics and made of proper material.
A nylon brush is a last year's thing. Such applicators always go down to silicone brushes which aren't only well-developed but also durable. In general, silicone is a marvellous material that enables to design perfect in its all aspects shape of a mascara brush. Besides, it doesn't collect so many impurities, toxins and bacteria as nylon does, it doesn't deform while being washed and allows mascara to preserve its qualities for longer.
Do you know what shape of mascara brush is the best one? It's so-called barrel shape – thick middle part with narrowed tips. Only this kind of brush is able to separate, thicken, extend and multiply the number of lashes. Do you crave for achieving the multi-lash effect? Choose the very applicator. And remember that it has to be made of silicone.
2. A good mascara – formula
Formula of mascara is another aspect, right after a brush, which has a direct impact on the final effect you achieve in your make-up.
Most mascaras have rather greasy, sticky and almost 'tarry' formula. Throughout the first month they coat lashes really well but unfortunately such mascaras have the tendency to get oxygenized fast so after some time they start getting thicker. Hence, the clumpy lashes and unprecise make-up.
A good mascara equals a cosmetic which formula is constantly fresh, a cosmetic that keeps coating lashes evenly and makes them darker. Gooey and greasy mascaras that contain many types of waxes tend to dehydrate eyelashes with time. Therefore, while buying a mascara, check its formula for being satin, slightly powdery – such mascara won't dry out fast; also, it will look good when applied to eyelashes no matter the light.
3. A good mascara – lash care
Care and nourishment of lashes is recognized as the best of the best domain. Only top-rated mascaras, the ones being considered as top-shelf, apart from pigments, contain nourishing substances that can even support lash extension.
Nowadays, a perfect mascara is a cosmetic that doesn't only coat eyelashes flawlessly but also takes care of lash nourishment, regeneration, reinforcement and protection. Mascara that works like a conditioner? Today, it's possible. Which nourishing substances to look for in a mascara composition? In short, the best are vitamins (A, E, C), plant extracts (soy germ extract, wheat germ extract, cotton seed extract) and natural oils (castor or argan).