There's More to MASCARA than Meets the Eye
Applying mascara – the most important stage of eye makeup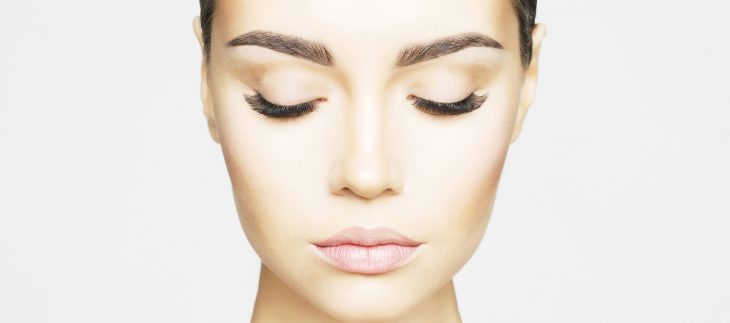 Can you image yourself going out without having your mascara on? If no, you are like a majority of women. The application of mascara is regarded as the central point of makeup.
We might forget to apply lipstick. All in all, not every women like wearing it. We might also omit applying bronzer and highlighter, and rely mainly on the blusher. Foundation can easily be replaced with a BB cream. But will we go out without having our eyes emphasized?
According to statistics, almost every woman applies mascara every day. If they don't, they usually have false eyelashes on. Conclusion? We can hardly imagine our lives without a good mascara.
Why do we wear mascara?

There are actually plenty of reasons why we do it. The most important is that our natural unpainted eyelashes are not very attractive. Also, when we have light eyelashes, they are almost invisible. Of course, there are exceptions, but even the owners of long and beautiful eyelashes, tend to apply mascara.
Mascara helps not only to emphasize makeup, but also give it a special look. Perfectly coated lashes create some find of a frame that makes the eyes look deeper and more beautiful. A high quality mascara darkens, lengthens, thickens and curls our eyelashes. It all together makes our makeup really expressive and intriguing.
Application matters!
It might seem that the application of mascara is not a big deal. A quick look at the women on the street will prove that this is not necessarily the case.
How to avoid clumpy eyelashes:
it's worth choosing good quality mascaras that do not stick eyelashes, do not load them, do not flake and do not transfer onto the eyelids;
make sure you use an eyelash serum or oils because strong and elastic eyelashes are easier to work with, do not fall out and do not spoil the effect;
we should learn the correct technique thanks to which we will put mascara on eyelashes and do not stick them together.
Which mascara to choose?

So many women, so many opinions. However, most of them will agree that mascaras with a silicone brush are the best. The formula should have a velvety consistency, not too dense and not to runny – thanks to this we can easily apply it covering each eyelash separately without achieving 'the spider effect'. Even better if it also contains nourishing ingredients at the same time being durable. A waterproof mascara is a good option only for special events as it loads our eyelashes and is difficult to remove.
How to apply mascara properly?

Most women know very well how to do it from the very first moment. Usually, we do it intuitively without the knowledge of the rules. It's time to change that because proper application is the key to success.
It is most convenient to apply the mascara when we look in the mirror which stands on a table – our eyes are then directed down and the risk of dirty eyelids is reduced. We should always keep the brush parallel to the eyelash line and cover it with the zigzag movement (by moving to the left and right as well as up and down). In this way, we separate the eyelashes and apply the right amount of product. Two thick coats are the maximum, because any additional coats may add to a caricatural effect.