There's More to MASCARA than Meets the Eye
No. 20 MAC Studio Fix Lash Mascara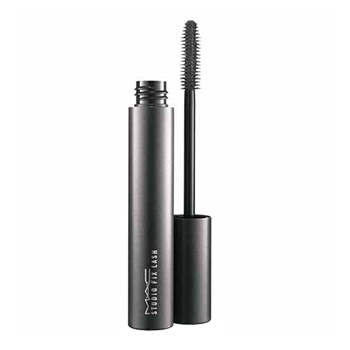 DESCRIPTION
MAC Mascara comes in a black, matte, plastic bottle with a subtle, brand's logo and the mascara type info.
The tube is minimalist yet very aesthetic.
The bottle conceals a silicone wand with short and fairly densely-arranged bristles. It's very stiff and doesn't bend during the application. This is what intensifies the pressure on the lashes and allows for good coating and separating. The brush deals well with the lifting.
The mascara has a quite watery consistency but that is why it's so easy to apply and doesn't clump with next coats. On the other hand, it's very hard to build the volume with the product.
Studio Fix Lash has very good pigments. The black is intense and saturated. The mascara is smudge-free and flake-free even on rainy days. The wand's shape lets you coat the lashes precisely and effortlessly.
The mascara delivers a great length and a gentle thickening. The wand deals great with separating the lashes and stays clump-free even after applying the second or third layer. It doesn't build the eyelash volume like other mascaras on the market but the extension effect is going to amaze everyone. The product is long-lasting so taking it off requires time and effort.
Studio Fix Lash costs around $20 and holds 7 ml.
PURPOSE
Studio Fix Lash Mascara is intended for quite full yet short lashes. It gives a great length and lift. The mascara works for the day makeup. It gently thickens and doesn't boost volume.
INSTRUCTIONS FOR USE
A regular, narrow, silicone wand requires a traditional approach to makeup. So, gently press the brush to the base of lashes and – holding horizontally – coat them from roots to ends. It's best to keep working with the mascara while it's wet; don't let one layer dry before applying another. In this way you get a nice effect without clumps and bulges.
BENEFITS
a nice tube
long-lasting, flake-free and smudge-free
a silicone, traditional wand makes the application easier
highly-pigmented
nice extension without clumps
DOWNSIDES
unsuitable for the evening makeup
removing the mascara takes some time
it's hard to build the volume with the mascara
it fails to make the lash line look fuller